It's another Thanksgiving Day!
It's also a shopping day, we can buy all new best products of the year 2017 from tech giants. iPhone X, Google Pixel 2, Oneplus 5T, Huawei Mate 10 Pro, Google Home, Bose QC 35, Nintendo Switch, Xbox OneX etc.
I am pretty happy with my year of 2017. I travelled to lots of places around the world, I enjoyed spending time with my close friends and relatives, I am in deep love with my wife, and our parents are all in a great mood.
There are several people and stuff I want to thank most in the year of 2017 but not limited to:
Lynn: Thank you for taking good care of me in the year of 2017.
Parents: Thank you for mentoring me in my transitioning year.
Stephen, Dale, Don, Ming, Nip, Newman, Dboy, Wonder and Yuli: Thank you for offering me hamburgers and beer!
Ivan, Fan, Scott, Edward, Qianyu, Ryan, iKaws, Amy, Joe Joe, Yujia, Shirley, Jing, Wenmin, Stella, 易龙, Tony…Thank you for being around.
Sean: Thanks for sharing, I can watch live TV from US in China now!
Dale: Special thanks to you, with your introduction to SSR knowledge, cracking GFW seems not that difficult.
HK:700, Facebook and Netease: It's my first year playing with Stocks and I thank you three very very much. BTW, 洋钱罐: Thank you too.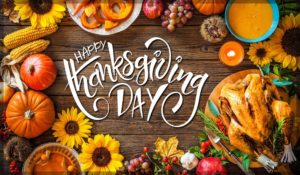 I do have other people to thank this year, please do give me a chance to offer you a coffee or a meal and let's catch up.
I am grateful I am healthy and happy. I hope you too.
Life is amazing!